SmartRace Connect
With SmartRace Connect, each driver can additionally connect their smartphone or tablet to have a personal Driver Display. For lap and sector times, chaos button and more.

Follow all lap times
Become a better driver
The data provided by SmartRace Connect helps you to improve as a driver. You can see all your lap and sector times for the current session, as well as your average lap time (with the option to easily exclude individual "outliers" from the calculation).
Display of all lap and sector times of the current session
Display of session data such as laps driven, current position, gap, etc.
Display of fuel level, vehicle condition, weather and tyres (when using the weather add-on)
Built-in "Chaos Button"
Full control
To allow any connected driver to quickly interrupt the race, SmartRace Connect has a built-in chaos button. Best of all, you can also set whether drivers who interrupt the race in this way should automatically receive a time penalty, which they must then serve in the pits (requires the penalty add-on).
Interrupt session at any time at the touch of a button
Triggering the headlight flasher at the touch of a button
Adjusting the braking force via a slider control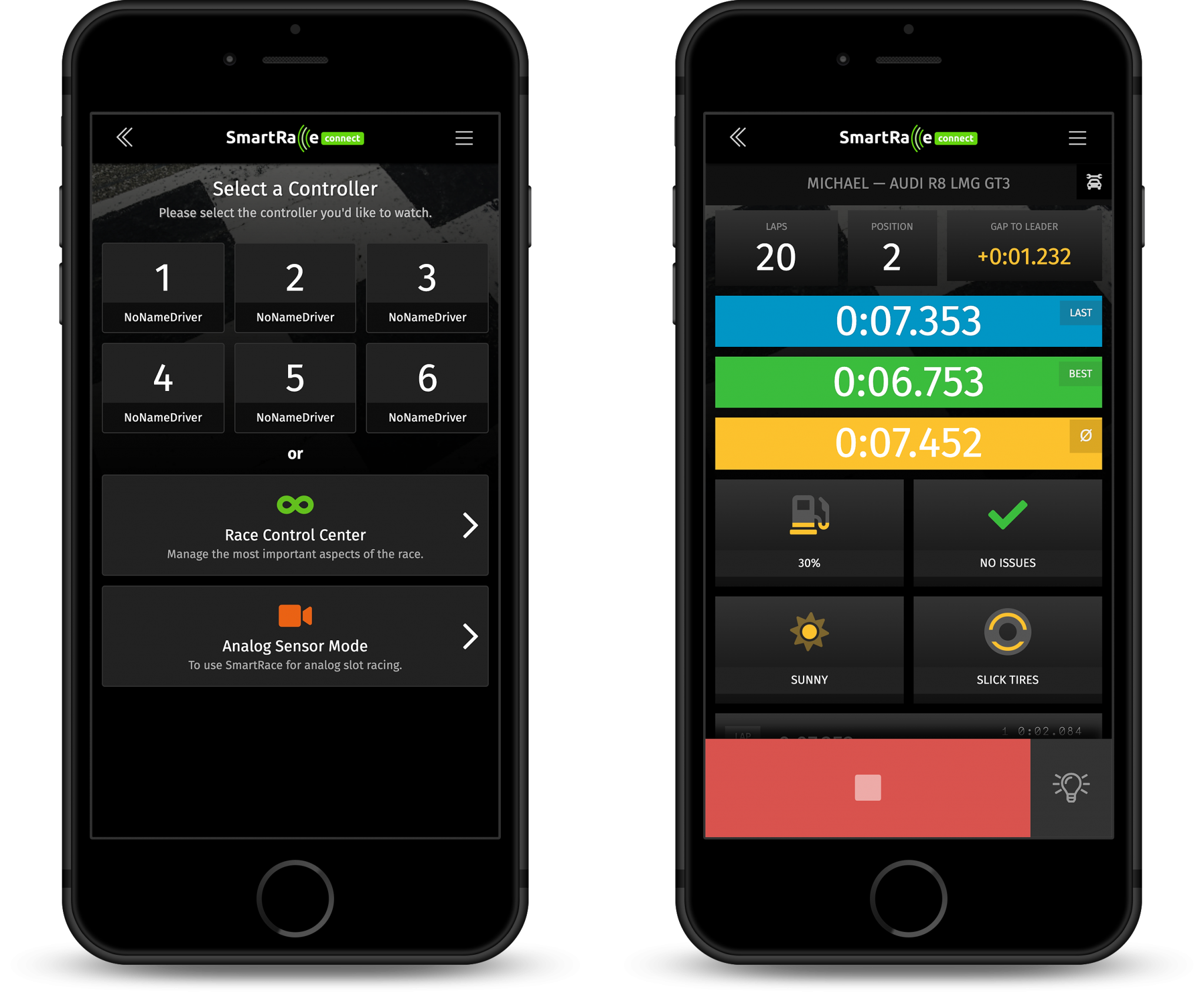 For you and your fellow drivers. Anyone can connect via smartphone or tablet.
Adjust the brake. This can be done directly in SmartRace Connect via a convenient slider.
For iOS and Android. Any device can connect – regardless of the operating system.
Pit radio. On demand*, SmartRace Connect tells you your lap times and more.
Full control. Every driver has his personal Chaos Button right in his hand.
Conveniently manage races. With the optional* race director view, this is quick and easy.
These functions are part of add-ons. If the host is a member of the Champions Club, all add-ons are automatically unlocked for all connected devices.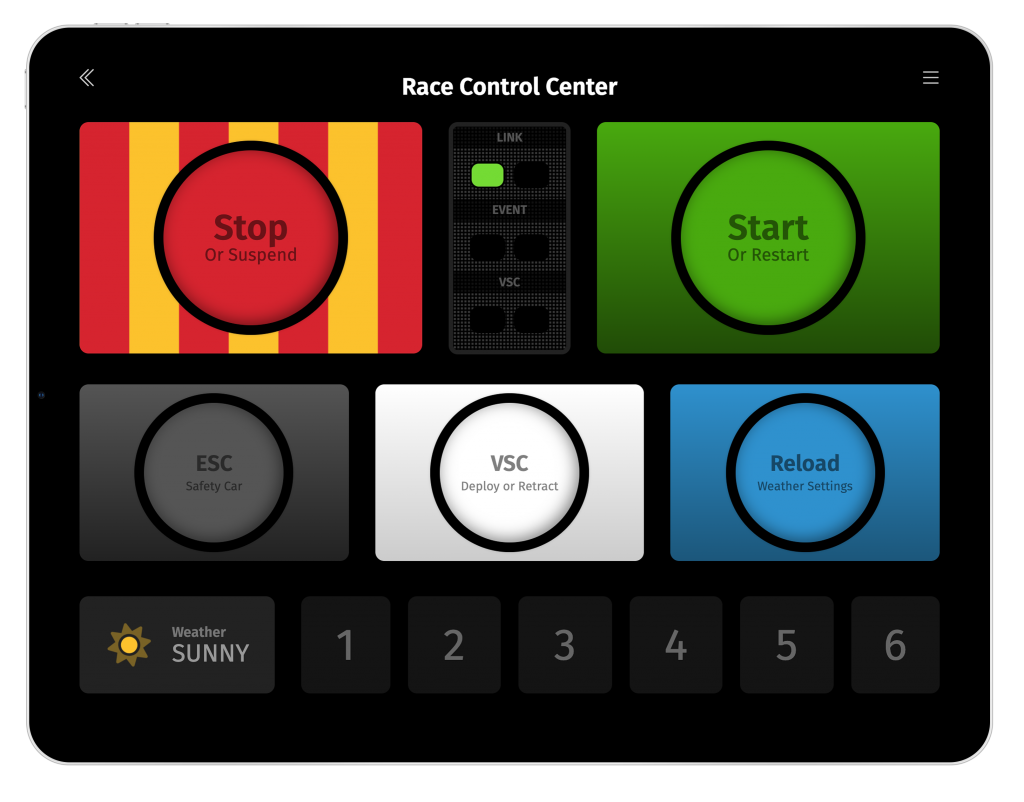 Available as Add-On
Race Director View
The race director view, which is optionally available for SmartRace Connect, allows you to conveniently monitor the race and influence it using large buttons. Start and stop the race, award penalties or trigger the virtual safety car.
Questions about SmartRace Connect
Which devices and versions are supported?
SmartRace Connect runs on tablets as well as smartphones. However, to keep an eye on the race at all times and to use the vibration alarm, you should use a smartphone that you can hold comfortably in your hand. You can use the app both upright and sideways. SmartRace Connect is available for Android and iOS.
What requirements must be met?
In order for SmartRace Connect to connect to SmartRace, both devices must be on the same wifi and the devices must be able to see each other. The devices on which SmartRace Connect is running do not need to have Bluetooth, as the connection runs purely via wifi. Therefore, you should make sure that you have a stable and fast wifi connection where your track is located.
What does SmartRace Connect cost?
SmartRace Connect itself is free of charge. In order to use the SmartRace Connect server in SmartRace, you must purchase the corresponding add-on once. You can see the price for this in SmartRace.
I need help, have questions or have found an error.
In this case, you are welcome to send a support request at support.smartrace.de at any time. Simply register there and enter your request – you will be helped as quickly as possible. By the way, you can also suggest new functions in the support area.