Behind the scenes
Where SmartRace comes from – and where it's going
SmartRace came about because Carrera's own "Race App" was absolutely unusable when it was released at the end of 2014 (looking at the reviews, unfortunately nothing significant seems to have changed). Although not planned as a hobby, it eventually turned into a serious project that now takes up a considerable amount of my time – SmartRace is a one-man project. From programming and designing the app, to running the website, to answering any (support) queries, I currently do everything myself.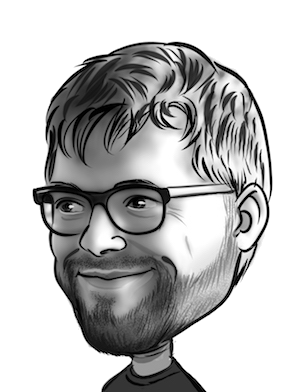 The philosophy behind SmartRace is simple: From racers for racers. My motivation is my own track, which I like to use myself (mostly with my brother) and for which I wanted to have a usable app with cool features. That's why I keep implementing my own ideas (or ideas from the now numerous users) in new versions and keep expanding the app.
My thanks go to everyone who has supported the SmartRace project from the beginning – also by spending money on the app when most of the features were still promises. In particular, I would like to mention the users of the board of freeslotter.de, whose valuable feedback has often helped me and who never tire of making suggestions and (positive as well as negative) criticism.
Also, my thanks go to my wife, who has often patiently listened to my drivel about Bluetooth, lap times, feature ideas and other rubbish, even though she can do little with most of it.
But the greatest thanks – even though this may sound ridiculous to you – go to my Creator and Lord Jesus Christ, who gives creativity and motivation and who has often shown me the solution when I have racked my brains over problems. In doing so, I have experienced that he takes care of my ridiculous bugs and problems as well as big worries. He is the greatest to me.
"I know that my Redeemer lives, and at the last he will rise above the dust." – Job 19:25
I'm Marc, have been programming websites for over 15 years and have now specialised in designing user interfaces. I am married to the best wife of all and have three great kids.